The Eastern Transport Coalition wants to make sure your voices are heard.
Send us an email or flick us a message on Facebook if you want to know more.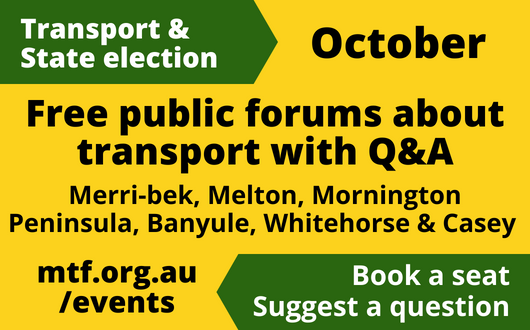 @commuterscount
@ShaunLeaneMP
: Free Public Transport for veterans and war widows during Veterans' Health Week, 1 - 9 October, including on V/Line services. Have your Veteran Gold or White Card or Category 'V' Victorian Public Transport Concession Card or wear your uniform, service medals or war widows badge.
https://t.co/pCnAIPNEZc